an AR platform:
AR.js Studio
an MVP interface for creating web-based AR experiences
created by Swallow Twice
AR.js studio is an open-source AR platform for creating augmented web experiences. You can create location-based or marker-based AR applications and deploy them straight to web - no coding required!



People can create marker-based AR content by uploading their own image...
...or location-based content anchored to specific places using GPS coordinates.
We were responsible for refining the product flow and creating production-ready UI assets for the MVP, as well as copywriting. The process was truly collaborative; from the start, our working Figma file was openly shared with the whole team to ease communication, inspire feedback and conversation, and maintain transparency througout the process.
We also created an openly available communication assets package to establish the visual identity of AR.js Studio. The idea behind this is encourage the practice of open-source design. To make it easy for anyone to remix, improve, and share back their own ideas so we can collectively develop the product.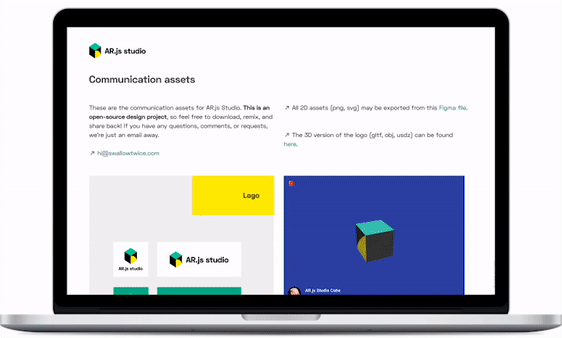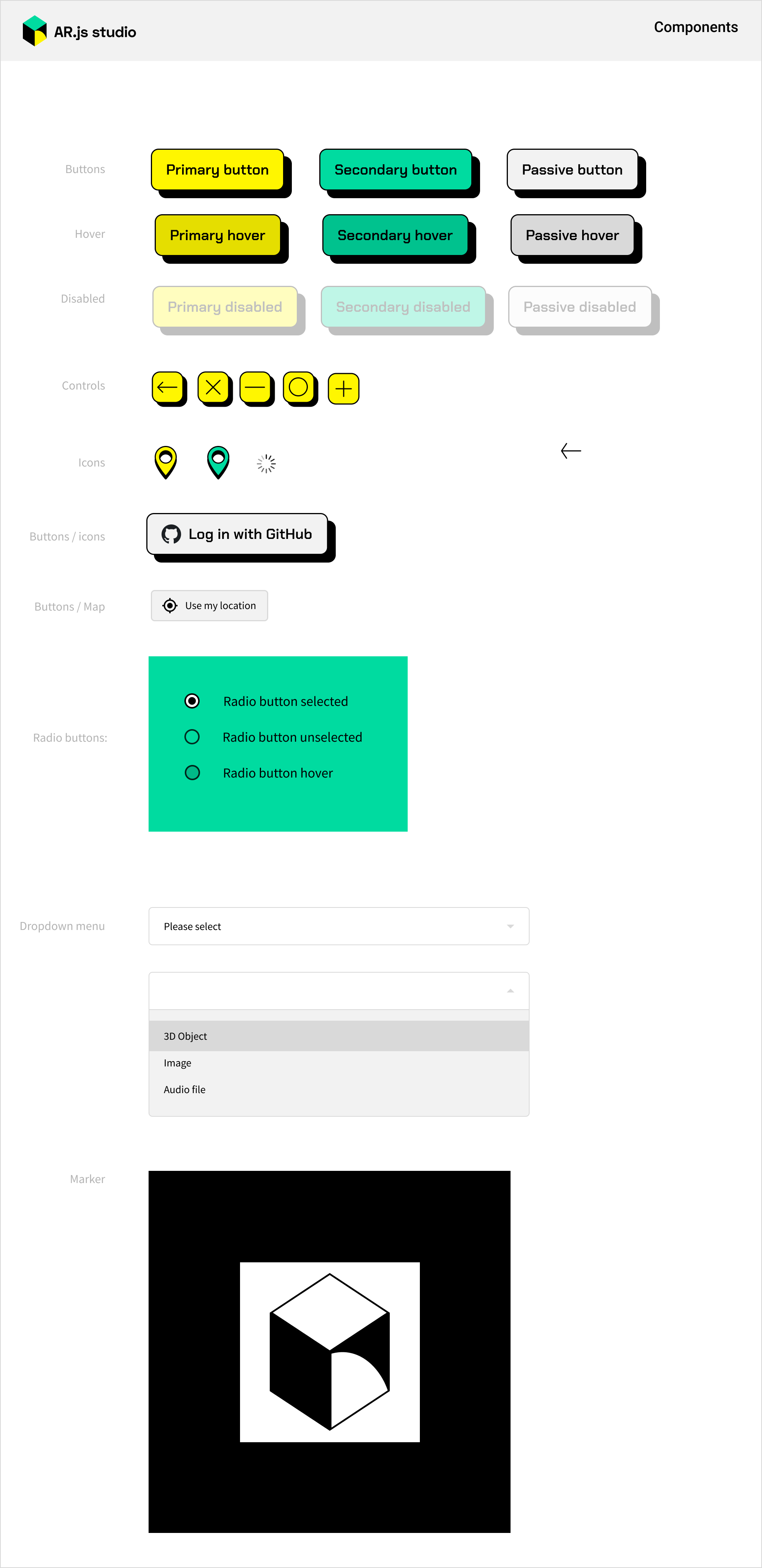 MVP coming soon!
Check out our
Figma
in the meantime.
View the full communications package
here
Here are some
recent reflections
on the project.